Welcome to another exciting edition of
Caturday
! The day I unashamedly dedicate to the
The Kitten
and her shenanigans, and invite you to do the same with your kitty! And today is a very special Caturday because it's
Caturday the tenth!!!
Wooo!! *confetti**streamers**trumpets*
Today, The Kitten hangs out in my clothes basket. I've exhibited
evidence
o the effect that The Kitten likes my clean laundry, and here is another example.
Ok, you can have a scratch. Only because you're cute!!
Today's topic:
Other blogger's cats.
Katia from
Etudes de K
has kindly permitted me to feature her kitty, Saoune!
Saoune was born in the street, and was abandoned after being adopted by a young couple. He was found frightened and shy in the city center by the association
L'Ecole du Chat.
Saoune was adopted by Katia 1 April 2012, and Katia describes him as very kind and affectionate.
Katia is making a
Felted Cat Basket
, and by the looks of things, Saoune loves it even as a work in progress!!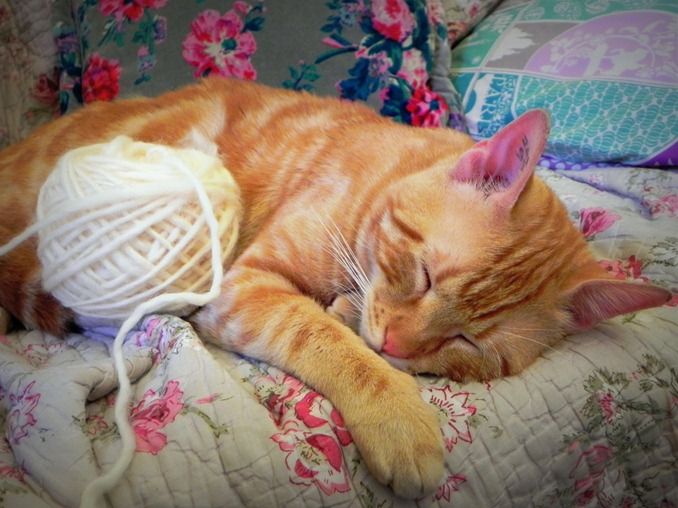 So freaking cute!!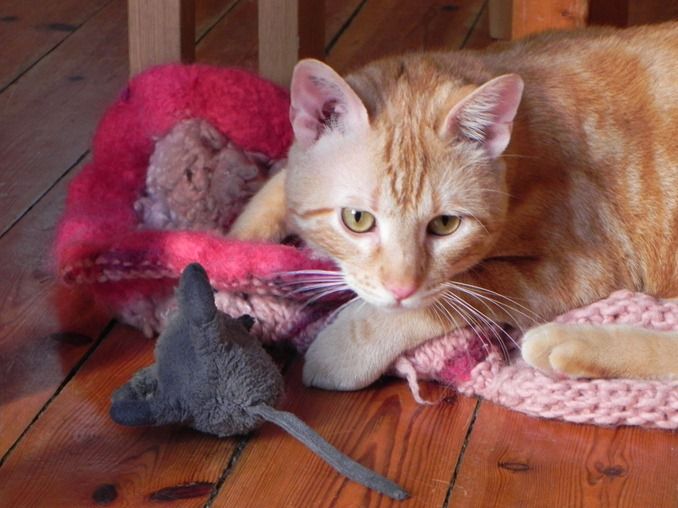 Awwwww!
Would you like your kitty featured on
My Grandmotherly Ways?
Contact me
and your kitty could be famous!!
If you'd like to join the cuteness party, fill in the mr linky below, and link back here!